Personal Technologies 2002
Research Projects

Sponsored by: Interaction Design Institute Ivrea

Interaction Ivrea:
Stijn Ossevoort, Kristina Andersen, Margot Jacobs, Laura Polazzi, Andy Law,
Silvia Gabrielli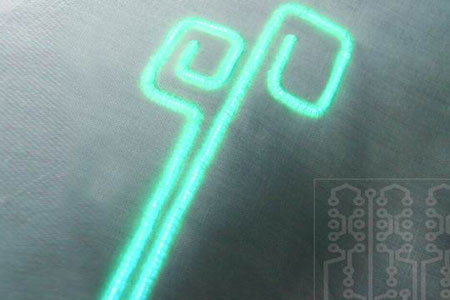 The Compass Coat element, by Stijn Ossevoort


Wearable Dreams, Stijn Ossevoort

Can we use wearable electronic devices to portray our feelings and propagate our personality?

Today's wearable electronic devices, like mobile phones, only convey a small facet of our personality. Fashion-items on the other hand easily allow us to communicate much more of our identity. Although often mass-produced, they give us enough space to make a selection that reflects our personalities. This selection is often predefined by the fashion industry, shaped according to our fantasy and desire.


Faraway, Kristina Andersen, Margot Jacobs, Laura Polazzi

How do we communicate with DistantOne?

F A R A W A Y is a research project focused on long distance communication between loved ones.

The objective is to design new interactions that incorporate the sensory and symbolic aspects of our emotions and convey a sense of presence, creating a more intimate and enjoyable experience.

The project uses a game based methodology to investigate the experiences and desires of people who are physically distant but emotionally close.

A series of exploratory tools has been designed in order to test different ways of having access to and communicating in the emotional space. The pieces are simple tangible user interfaces utilising different conceptual models and various interaction elements.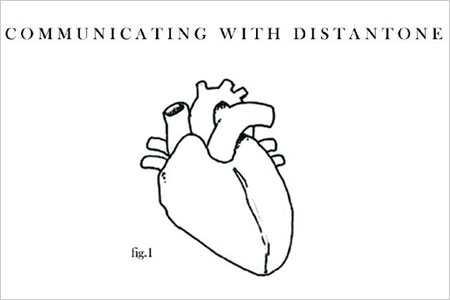 Illustration from the book produced by the Faraway team


ALT- (Annotational Learning Technologies), Andy Law, Silvia Gabrielli

How can we can make it easier to learn "on the move" when we don't have access to a desktop, are not connected to each other and it is a lot easier to work on paper? How can we smooth the transition between working on paper and the use of digital interfaces?

Annotation on paper is a pervasive activity we can observe in both learning and working environments. Annotation supports the learning process by means of turning readers into writers - from passive to active users of information, thanks to the activity of marking, writing, or sketching over one or more documents. People customise the documents, which helps them to assimilate the content.

The project analyses situations when people who are separated in time and space, are jointly involved in knowledge discovery, annotation and collaborative inquiry. It then explores through scenarios how the collaboration between these people could be improved through the use of paper-digital media.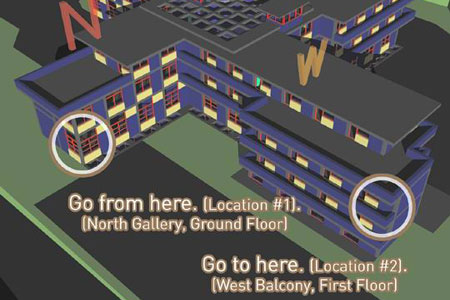 Illustration by the ALT team
Related Files
| | | | | |
| --- | --- | --- | --- | --- |
| presentations | web | communication Material | administration | process |
| | | | | |