Exhibition 2004
Fiera della Parola

Sponsored By: Interaction Design Institute Ivrea

Stefano Mirti, Ailadi Cortelletti, Tal Drori, Michal Rinott

More Photos: Fiera della Parola Gallery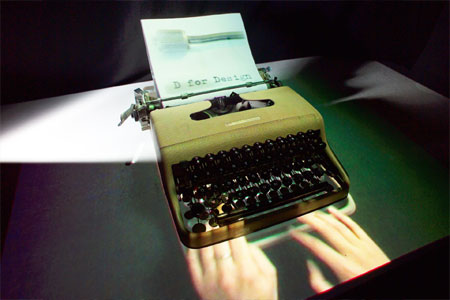 photo by E1 team


Interaction Ivrea took part at the event organized by Historic Olivetti Archive, Fiera della Parola.
This is the only fair where no one sells or buys anything, instead, everywhere possible offers ... words.

The idea is to bring up the value of the language, the creativity or spoken and written word which is lost in the modern society language.

The event brought together various translators, writers, students and experts in the field. The only thing they were asked to do is to speak to the public using the richness of their language.

Interaction Ivrea Presented The Portable Museum and Wunderdinge, two projects highlighting how interaction design can enrich the experience of exporing an exhibition or a museum.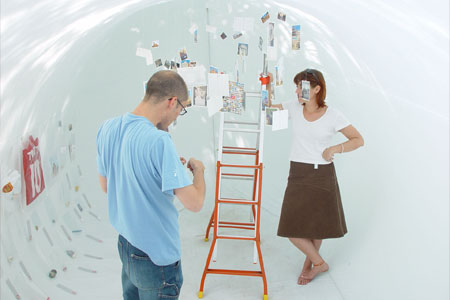 photo by E1 team
Related Files
| | | | | |
| --- | --- | --- | --- | --- |
| presentations | web | communication Material | administration | process |
| | | | | |