Exhibition 2004
Tavafono and Telepafono

Sponsored By: Interaction Design Institute Ivrea

Interaction-Ivrea:
Crispin Jones, Sara Manazza

More Photos: Tavafono and Telepafono Gallery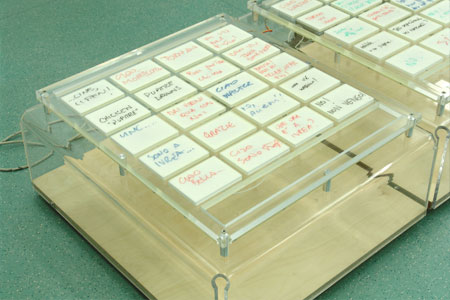 Photo by


Tavafono.
The user of this installation can record audio into the buttons that make up the table surface. The user can then make a telephone call, but they cannot speak directly to the person they are calling, rather they must utilise the audio they (or others) have recorded into the different buttons on the table. Over time the table becomes an encyclopaedia of telephone conversations.

Telepafono.
This installation is a prototype of a genuinely futuristic piece of technology - psychic telephony. Two people participate in the installation simultaneously - a transmitter and a receiver. The transmitter is given a randomly selected image and they must concentrate on it for one minute. During this minute they must attempt to transmit it to the receiver, who sits opposite them, but cannot see them. The receiver in turn must draw what they receive. The original image is displayed alongside the receiver's drawing. Early results have been impressive.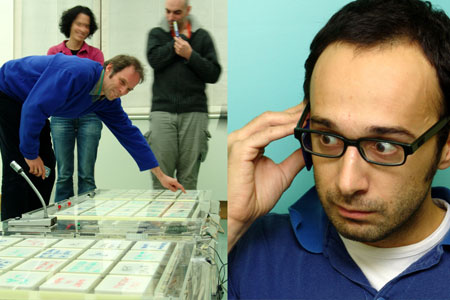 Photo by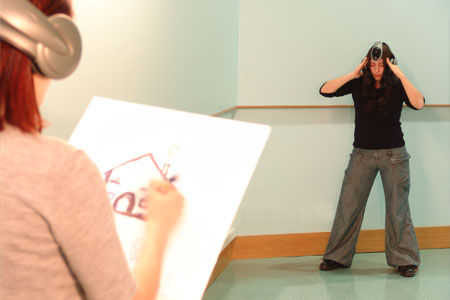 Photo by
Related Files
| | | | | |
| --- | --- | --- | --- | --- |
| presentations | web | communication Material | administration | process |
| | | | | |