Applied Dreams 2002
Mobile Embodiments

Sponsored by: Sony Design Centre London

Interaction-Ivrea:
Jan-Christoph Zoels, Fiona Raby, Tony Dunne
Second-year students: Mario Chiesa, Shyama Duriseti, Deepak Pakhare, Francesca Rosella, Oscar Salazar, David Slocombe, Livia Sunesson, Magnus Torstensson

Sony Design Centre
Kazuto Mugura, James Gibson




Telecatessen - Digital Delicacies, by Francesca Rosella, David Slocombe, Livia Sunesson, Magnus Torstensson


Building on the 'Mobile Embodiments' project, which was developed at Interaction-Ivrea in 2002 and led by Giulio Ceppi, students were asked to design and prototype 'digital delicacies': projects to make mobile messaging a lasting, pleasurable and precious experience rather than the fleeting, prosaic one it is today. To do this, the students needed to create a special content or experience, emphasise the potentially sensual qualities of the mobile phone itself, or design ways of accessing information that would be experienced as more precious. The goal was to create services that were context-aware, and could be used in many different environments.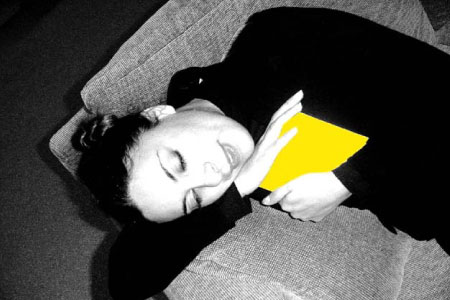 Goldenbook - Messages to Treasure, by Francesca Rosella, David Slocombe, Livia Sunesson, Magnus Torstensson Related Files




Related Files


| | | | | |
| --- | --- | --- | --- | --- |
| presentations | web | communication Material | administration | process |
| | | | | |



Interaction Design Institute Ivrea Via Montenavale 1 10015 Ivrea (To) Italia