Applied Dreams

'Applied Dreams' are innovation workshops in which Interaction-Ivrea faculty and students collaborate with an industry partner. The aim of these workshops is to develop a range of future concepts for products and services.

The design brief, on a topic of interest to both parties, is developed jointly, to be useful to the company and fit the educational requirements of the Institute. As a result, the partner obtains new concepts and approaches from the participating first and second-year students, who in turn have the opportunity to gain experience in the rapid iteration of design solutions.

The Applied Dreams workshops are led by an Interaction-Ivrea faculty member and/or visiting faculty. Industry partners are encouraged to send full-time participants to the workshop, also, to foster the fullest possible exchange of interaction design knowledge.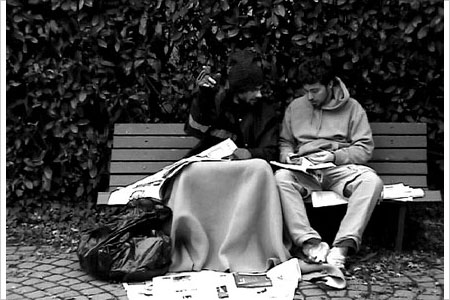 Supporting the homeless through mobile excess and MMS, by Bernd Hitzeroth, Christian Palino 2005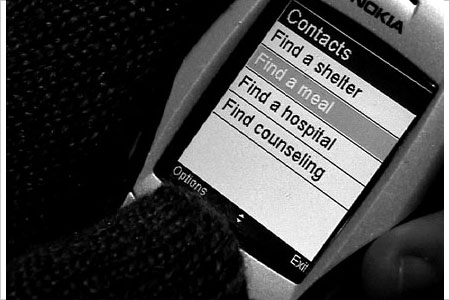 Supporting the homeless through mobile excess and MMS, by Bernd Hitzeroth, Christian Palino 2005




Applied Dreams

"Applied Dreams" sono dei workshop di innovazione in cui studenti e corpo docente collaborano con un partner industriale. Lo scopo di questi workshop è sviluppare una panorama di idee per prodotti e servizi.

L'impostazione progettuale, su un argomento di interesse per entrambi le parti, viene sviluppata congiuntamente in modo da essere utile per l'azienda e al tempo stesso soddisfare i fini educativi dell'Istituto. Come risultato, il partner industriale trae dal workshop nuovi concetti e spunti elaborati dagli studenti del primo e del secondo anno, i quali a loro volta fanno esperienza sull'iterazione rapida di soluzioni progettuali.

I workshop 'Applied Dreams' sono condotti da un professore associato dell'Istituto e/o da un visiting professor. Ai partner industriali si chiede di partecipare a tempo pieno al workshop mediante loro personale, promuovendo il massimo scambio di conoscenza sull'interaction design.